Medicare Supplement Plans
Shop and Compare Don't Wait, Learn about your choices today.
Call us today at 304-431-9900
Talk to one of our licensed and local Aluity Insurance Agents
Mon - Fri, 9am ~ 5pm, Sat by Appointment
"Providing Simple Insurance Solutions!"
Why Use An Independent Agent?
WHAT'S THE VALUE OF SHOPPING FOR HEALTH INSURANCE THROUGH A LOCAL LICENSED AGENT?
You can use an agent's services for NO COST. Agents make money through commissions that are already included in the cost of every health insurance plan, no matter where you buy it or whether an agent was involved. A plan never costs more just because you choose to buy with an agent. When you understand the benefits of shopping through a licensed agent – and the fact that you don't have to pay more for using an agent – it's easy to see why shopping with an agent is the smart way to go.
Agents make it easy to understand your options. Unless you have a real passion for fine print and health insurance terminology, it's not always easy to understand what you're seeing when comparing health insurance options. Licensed health insurance agents live and breathe this stuff every day, and they're specially trained to help you understand how plans differ from one another and how your coverage will actually work in the real world.
Agents are your advocates even after you enroll. Your agent is there for you even after you buy a new health insurance plan. Your agent can help you re-shop each year or whenever big life changes happen and you need to update your coverage. What's more, your agent can serve as your advocate with the insurance company when you have questions about benefits or about how a medical claim was processed.​
What Our Customers Are Saying
"Thank you, Mitch, for being so knowledgeable about Medicare and helping me understand my actual needs in choosing a Medicare Advantage Plan. If I had to figure out on my own what I needed, I would be paying a really expensive premium each month. You have saved me money, and you did it with patience and a smile. Your knowledge and expertise in your field is absolutely outstanding! I learned a lot from you. Sincerely, thank you!" - Candie via Google
"Mitch provided detailed information to meet my specific needs. He returned my phone calls promptly and scheduled an appointment with me to meet my tight window of time to get medicare activated. I would highly recommend consulting with him to obtain the best individualized medicare program." - Patrica via Google
"What I liked about Healthy Colorado the most is how knowledgeable they were. They answered all my questions about my plan in a way that made sense. I know how to get the most out of health insurance now because of them. Excellent experience!" - Lucas B. (Via Facebook)
"Insurance agents just don't get any better than Mitch. This guy actually cares.." Stephen W. (via Google)
"They were able to help get my family squared away with insurance. Couldn't have been more helpful. Thank you" - Charles B. (via Facebook)
Why Healthy Aluity Insurance?

Our knowledgeable local and licensed agents work to find the plan that fits your specific needs.  Our services are 100% free with no Broker fees or up-charges.  That is because the Insurance Companies pay us to assist you. Healthy Aluity Insurance can help with all of your Insurance needs.  We offer a wide range of coverage options including:
Learn more

Healthy Aluity Insurance a local Metro Denver based and family owned insurance agency.  We are dedicated to "Providing Simple Insurance Solutions" to your Insurance needs.
We Specialize in Aluity Medicare Advantage (known as Part C), Prescription Plans Plans (PDP, known as Part D), and Colorado Medicare Supplements (referred to as Medigap).
We can also handle all of your Personal Insurance and Aluity business needs.  As an Independent Insurance Broker, we shop the Aluity market to find the right coverage for the right prices that covers your needs.
Our Local Insurance Agents provide personalized assistance to help guide you through all your Insurance needs.  You'll get side by side benefit comparisons of the Most Popular and Affordable Plans from Aluity Insurance Companies.

Our Local and Licensed Insurance Agents work with all the to companies in Colorado.
As an Independent Insurance Agency representing many different companies for your insurance needs.
We carefully selected our carriers in order to provide you with the best level of service, price and coverage. As Independent Insurance Agents, you have the ability to choose the best carrier for your insurance needs, not based on someone's production needs or trip considerations. We work to satisfy your needs.
We proudly serve Arvada, Aurora, Boulder, Broomfield, Commerce City, Denver, Englewood, Lakewood, Wheat Ridge, Golden, Lafayette, Littleton, Louisville, Longmont, Northglenn, Parker, Thornton, Westminster, Colorado Springs, Fort Collins, Greeley, Pueblo, and all of Colorado.
Learn More

There are no upcoming events at this time.
"Why not have your own personal Independent, Educated, Experienced and Caring Insurance Professional shop the market for You…at no charge to you!" ~ Mitch Helle
(owner Aluity-Insurance and Financial Service)
We Specialize in Colorado Medicare Insurance Plans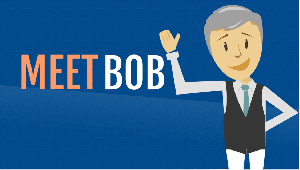 For most people, turning 65 means you're eligible for Original Medicare, Part A and Part B. This federal program provides hospital insurance and some medical insurance to older Americans and those under 65 with certain disabilities.
We Specialize in all types of Aluity Medicare Insurance Plans such as Medicare Advantage, Prescription Plans Plan, and Medicare Supplements.
Request a No-Cost Personalized Quote from one of our licensed and local Colorado Medicare Insurance Agents.
Medicare Annual Election Period
It is never too soon to talk to one of our Local and Licensed Medicare Insurance Agents about your options.  Colorado Medicare Plans are not released until October 1st; however, we can sit with you and give your current policy a look to see if you have any gaps in your coverage.  
During the Annual Election Period (AEP)  you can make changes to various aspects of your coverage.
You can switch from Original Medicare to Medicare Advantage or vice versa.
You can also switch from one Medicare Advantage plan to another, or from one Medicare Part D plan to another.
And if you didn't enroll in a Medicare Part D plan when you were first eligible.
Request a Personalized Plan Recommendation
Request a Local Licensed Insurance Professioal to contact you to craft a Personalized Insurance Comparison. Call us at 304-431-9900 or Click the Button on the right.